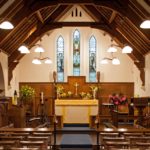 St Margaret's Church was built in 1904 in the Arts and Crafts style – a small, neat building with a white roughcast exterior, red tiled roof and a simple and attractive wood interior. The Chancel was added in 1908.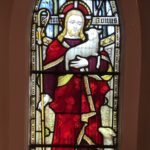 The stained glass windows are particularly fine, designed variously by C E Kempe, Clayton and Bell, and James Powell and Son. A series of memorials in the church include one to Midshipman James Ronald Herdman Faed, son of the artist James Faed Jr, who died at the Dardanelles on 13th May 1915, aged 15. A photograph of him with his brother hangs next to the memorial.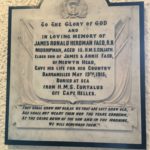 The Paschal Candle holder standing beside the entry into the chancel was commissioned by local craftsman Adam Booth, in memory of Miss Pam Young, a loyal member of the congregation and benefactor.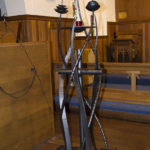 Part of the charming wooden lychgate has recently been replaced in memory of John Maxwell, a long-standing and loyal member of the congregation.